Holiday Gift Guide Roundup for the Techie in Your Life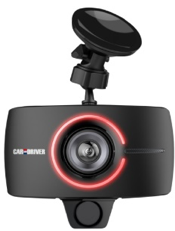 Read More: Click here for Original article
With the holiday season right around the corner, it can be a struggle to find the right gift for the techie in your life. There's no doubt the course of this year has shown us how important technology is, but when it comes to buying the most updated, cool and unique gadgets for the technology lovers in our lives it can be tricky.
With many of us likely not flying much right now, road trips are inevitable this holiday season. Buying a whole new car might be a bit of a stretch, but buying a new accessory for an outdated car might be a great idea. A dash camera is something that can elevate a 2004 Honda Accord into a more advanced car companion.
The Road Patrol Touch Duo is one of the best on the market, containing a second camera that can act as a baby monitor or blind spot monitor, helping give you another eye on the road. It has accident detection, super night vision, a parking mode and an OLED touch screen with a build in microphone. It retails for $179.99.